20,000 Pakistani schools to be shifted to solar energy
We at GCCM often cite the fact that Catholics are 1.2 billion worldwide.  When people think of Catholics, they think of a faith-based network, a church, a hierarchy with influence.   How are we living our values of life and abundant life for all?  Do our energy choices and where we support power in the system, reflect that?  What are plans for Catholic schools worldwide?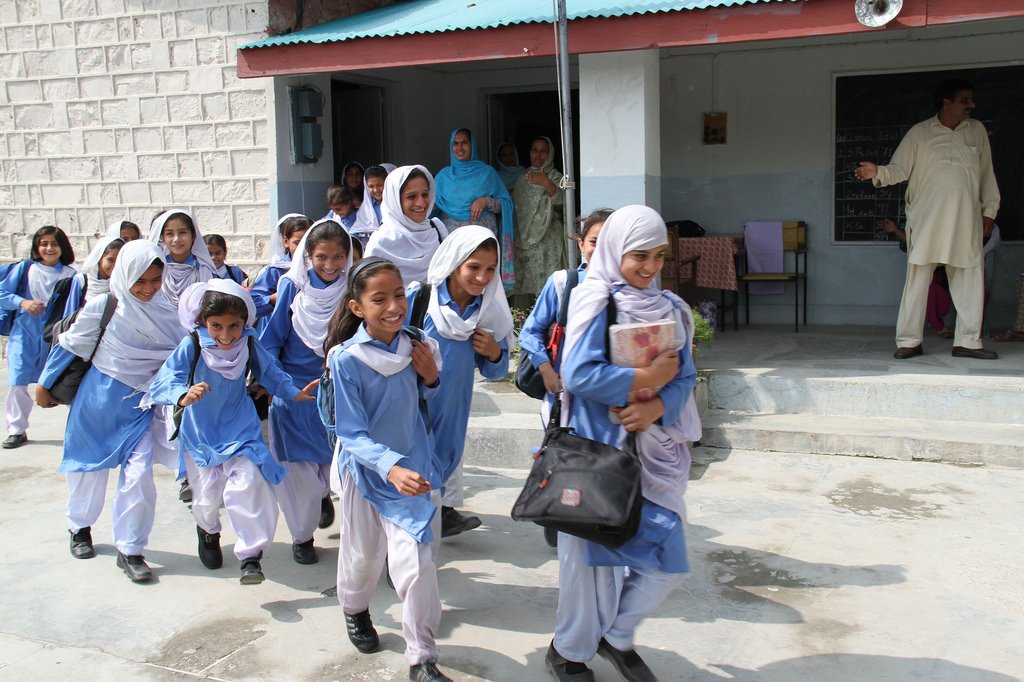 Punjab Chief Minister Muhammad Shahbaz Sharif has said that under "Khadim-e-Punjab Ujala Program", shifting of 20,000 electricity-deprived schools to solar energy must be implemented swiftly.
This programme in its first phase, is being initiated from schools of South Punjab which will lit 10 thousand 800 schools there through solar panels, he added.
He was addressing a meeting held to review the headway on shifting of schools to solar energy under "Khadim-e-Punjab Ujala Program" through video-link. Addressing the meeting, the Chief
Minister said that shifting of schools to solar energy is a unique and remarkable program of Pakistan which is a very important project to provide learning environment conducive to our students so we need to expedite it without any delay.
Shahbaz Sharif said that billions of rupees are being spent on this schools' brightening project which will facilitate millions of children so we have to work hard to push it forward and complete it at the earliest.
He said that Punjab government is investing billions of rupees on the bright future of nation and all out resources are being made available to furnish them with favourable instructive environment. Secretary Energy while giving briefing to the meeting about progress of this program said that the best and well-known companies have come up for the execution of this project.
Provincial Minister for School Education Rana Mashhood Ahmed, Secretaries Schools Education, Energy, Information and other concerned officials attended the meeting through video-link from Civil Secretariat.
Moreover, while addressing a meeting being held to review implementation of potable water program and progress on other related matters through video link, Shahbaz Sharif said that provision of clean drinking water programme is an important project. "Future of our children is attached to potable water program as this program is of vital importance for saving the citizen against diseases. The program worth billions of rupees is being started from Tehsils of South Punjab," he added.
He said that we have to achieve the goals of this program through hard work, passion and dedication. The Chief Minister said it is his belief that any work being done with sincerity and dedication brings success so clean water program has to make successful with a lot of hard work and keenness.
He directed South and North Saaf Pani Companies to come forward with firm decisions and give results. Shahbaz Sharif said that every citizen is entitled to clean water and we will provide him with this right.
He said that this program should also be an exemplary like other schemes of Punjab Government in terms of transparency as well as quality and directed not to compromise on the quality of this project. Secretaries of concerned departments, CEOs Saaf Pani Companies, high officials and foreign experts attended the meeting through video link.