Philippines: Why Duterte must take this country beyond coal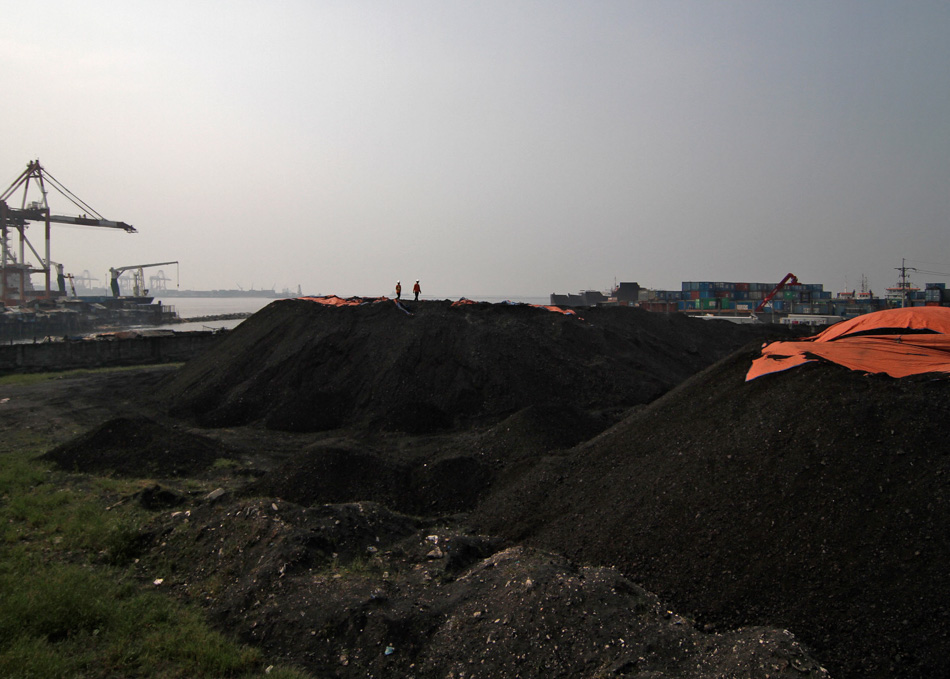 By Renato Redentor Constantino
In a context of torturous record-breaking heat, drought, and the sea visibly rising, it was no surprise that Rodrigo Duterte made it clear in his election campaign that he views climate change as a threat to the Philippines, writing in response to the Green Thumb Coalition that he agrees with the phase out of coal power plants and increased investment in renewables.
As the noise around the new administration dies down, is change really about to come?
Recent pronouncements by the incoming Cabinet, welcomed by investors and the ADB, suggest that the new government may indeed be willing to open the gates to huge renewable energy investments in the country. The Philippines is now the leading voice among Climate Vulnerable Countries and currently ranked as one of the most attractive solar energy markets by the Deutsche Bank. Duterte, the man who won on a platform pledged to protect the vulnerable and to make our country safe, is now well placed to turn this vision a reality through decisive domestic action on climate change.
The devastating effects of the climate crisis on the Philippines are clear for all to see. This year has already seen record temperatures of over 50 degrees Celsius in some parts of the country, while last April was the warmest on record globally. Drought, provoked by a cyclical El Niño weather phenomenon now 'supercharged' by climate change, is ravaging the country and as of February 2016 had caused P5.32 billion worth of damages to the agriculture sector alone.
Until recently, our previous government's energy policy was completely incompatible with its international calls for action on climate change. Despite having worked extremely hard to forge the Paris Agreement on climate through which countries pledged to end the era of fossil fuels while striving to limit warming to 1.5 degrees Celsius above industrial levels, the Philippines has twenty-five new coal-fired power plants planned or under construction. Coal must have no part in our country's future. The planned coal plants are projected to cause 2,400 deaths per year of operation due to air pollution alone.
The outgoing President Aquino has ordered our country's Climate Change Commission to review coal's place in our energy mix. The Duterte government must move decisively to see this review through and arrive at a logical conclusion. It must engage the public in changing the country's energy pathway, and far surpass the exiting government's clean energy ambition. Already, the private sector is leaving no doubt as to where it stands on the matter: Solar Philippines has vowed to drive coal back to the ground and lead the country to a sun-powered new century. First Philippine Holdings (FPH), a major Filipino management and investment company, has pledged it would never build, develop or invest in any coal-fired power plant.
In addition to suffocating our citizens, coal is strangling our economy. A recent report from the International Labour Organization, International Organization for Migration, UNDP and Climate Vulnerable Forum demonstrated that emerging economies including ours face as much as a 10 percent reduction in working hours due to climate change-related factors and a corresponding hit to GDP. If the world is to meet its climate targets, the coal plants our country might end up building cannot be used: to continue constructing them means putting US$ 15.5 billion of government and investor money at risk of becoming worthless stranded assets. The only economies that benefit from our continued use of coal are those countries we import three-quarters of the fuel from.
Internationally, too, fossil fuels are on the decline as the Philippines risks bucking a global trend. China is reducing its coal production and consumption, and has banned the construction of some new coal plants. The second-largest coal miner in the US, Arch Coal, filed for bankruptcy earlier this year. The recent bankruptcy of Peabody Energy, formerly the world's largest coal company, gives more proof that coal is not an economically viable investment.
Meanwhile, global renewable generation capacity grew by a record 8.3% during 2015, including a 48% increase in solar capacity in Asia, while the US$ 286 billion invested in renewables last year also far exceeded the 2014 figure. The cost of solar and wind energy has fallen to levels that can easily compete with energy from fossil fuel sources. So popular due to his proposed policy of decentralization, Duterte can help the country invest in local green jobs instead of sending scarce dollars to foreign mining companies. This would in turn spur new trade with the US, Germany, China, and India on renewable energy technology, capacity and financing.
Duterte was elected with a mandate for change. There is no greater need for change than in our country's energy policy. Now, weeks after thousands of Filipinos took to the streets to protest against coal and many more voted in the sweltering heat in the hope of electing a leader capable of moving the country beyond coal, Duterte has the political and public support to effect the changes necessary to boost our economy and protect our citizens.
Renato Redentor Constantino is executive director of Institute for Climate and Sustainable Cities. He is currently in Vermont, USA as one of the speakers at "Ecology and Economy: Rethinking Our Future". Hosted by the Global Consultative Group on Biological Diversity, the annual event brings together thought leaders, scientists and policy-makers from around the world in search for solutions to challenges facing our planet.