Thousands of Catholics lead or join climate strikes calling for transition off fossil fuels without delay
On Friday, thousands of Catholics led or joined in climate strikes calling for transition off fossil fuels without delay (Laudato Si' 165).
Young people outside the White House
Young Catholics and their families, teachers, and friends in 100+ Catholic climate strikes joined 1.5 million people in a global climate strike to wake up the world.
The movement is real and momentum is growing. Prayers, action, love–this is a powerful fight for what's right, and Catholics are in the lead.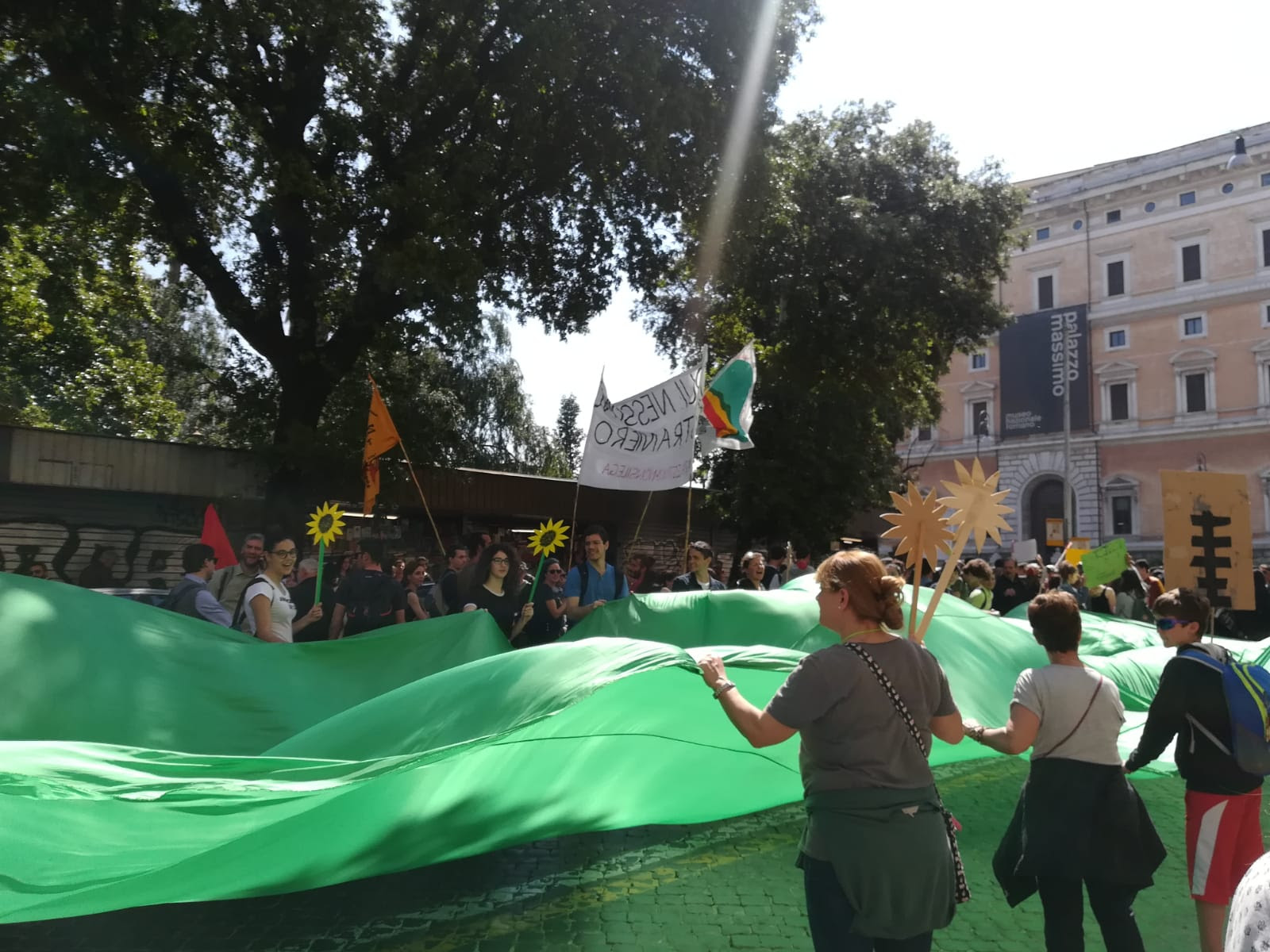 Catholic demonstration in Rome
I'm so grateful for Friday's success. We have 11 short years to reduce greenhouse gas emissions by 50% or more. Our momentum is strong. Let's keep it up.
The next climate strike will take place on 20 September. Join the powerful movement for good. Plan to participate on 20 September with resources and event registration from Laudato Si' Generation, the group of young Catholics who are leading action on the climate crisis.
Catholic demonstration in Boston
Friday's events stretched from the White House to Rome, from Nigeria to Ecuador, and beyond.
Catholics are calling for change, and the world is listening:
Cardinal Peter Turkson, the head of the Vatican's office on social and environmental concerns, celebrated the anniversary of Laudato Si' with a message that "Generation Laudato Si' . . .challenges communities of faith and civil society to a radical ecological conversion in action."
Newspapers are publishing stories like this one for hundreds of thousands of people to learn more.
Global Catholic Climate Movement's Executive Director, Tomás Insua, signed an op-ed in the UK's Guardian newspaper to demand "action on the climate crisis, the greatest existential threat that all of us face."
Our planet is in flames, sign in Ecuador
As a staff team, we're praying thanks for everyone who took action on Friday and for everyone who continues to pray for an quick transition to a carbon-neutral world. We have 11 years left to change everything–that's what's needed to keep our planet below the dangerous threshold of 1.5 degrees of warming.
Plan now to join the next strike on 20 September. Laudato Si' Generation has prepared resources and event registration to make your action even more powerful.
Friday was a powerful sign of what Catholic communities' can do by following the guidance of the Holy Spirit, and we're just getting started.
Yours in faith,
Marisa for GCCM

PS: As a first step in planning your strike for 20 September, please take a look at this beautiful pre-strike prayer service